TECHNICAL DOCUMENTATION AND SERVICE PROVIDERS
Why professionals should be writing your operating manuals
Anyone who has ever pored over an incomprehensible instruction manual knows how much a well-formulated manual is worth. It ensures satisfied users and therefore serves as good advertising for your product. As such, it is usually worthwhile bringing in an external service provider for technical documentation.
As an expert in technical communication, DOCX provides you with legally compliant technical instructions tailored to the needs of your customers. Technology explained in simple terms! Concentrate on your core business with confidence. We reliably take the strain and produce technical instructions for you that satisfy all legal, didactic and commercial requirements.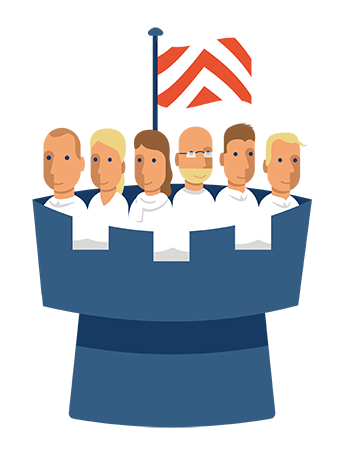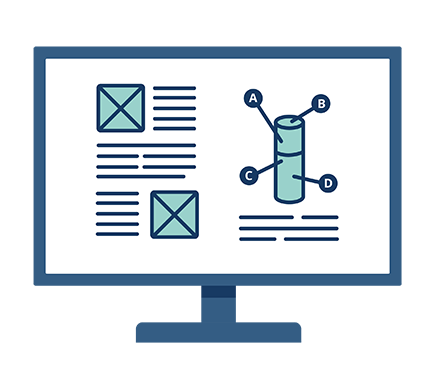 When is it worth working with an external service provider?
You have invested a great deal in your product and it should inspire your customers? Then you should pay just as much attention to providing appropriate technical documentation. It is often the first thing users hold in their hands when they receive your product - and first impressions count.
Nevertheless, many companies do not deal with the documentation of their products as systematically as they do with their development and production. Their technical documentation is created on the side and is ultimately befitting neither of the quality of the product nor the legal requirements.
There is often a lack of time, skilled personnel, expertise and the appropriate tools to formulate and produce adequate technical documentation. This is where our experienced technical editors can help you.
Working with a technical documentation expert is worthwhile if you want to achieve the following goals:
You want to be relieved of this work and concentrate on your core business.
You want to feel confident about the content of your technical documentation:
It should satisfy the legal, didactic and commercial requirements.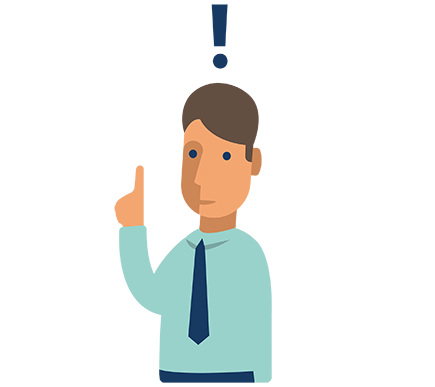 What should you consider when choosing a service provider?
This generates trust and guarantees communication on one level. This allows you to be confident that the technical editors know and understand your products and your requirements exactly. The result is intelligent technical documentation that you can rely on.
Important questions to ask when selecting a technical documentation service provider are:
Does the range of service they offer satisfy your needs?
Is the concept with proposal unambiguous, clear and comprehensible?
Are the provider's points of contact open and honest about their own limitations?
Is the initial contact unobtrusive, friendly and engaging?
Are messages clearly structured and to the point during the further course of early communication?
Do your points of contact respond promptly and reliably?
How to identify a good service provider for technical documentation: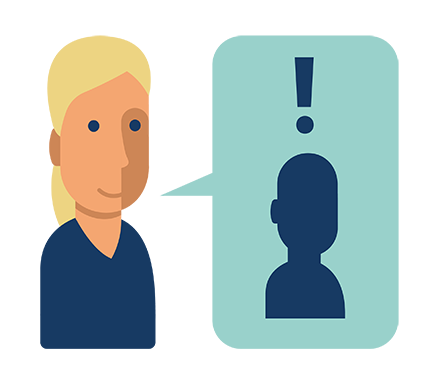 Experience and open-mindedness
Every project requires the development of new creative solutions, which benefit from experience gained in previous projects. You should therefore look at the references of a potential service provider before making your decision.
DOCX's technical editors can draw on a wealth of experience in this regard. We have been working for manufacturers from a wide range of industries for over 25 years. We focus on the description of technical series products.
We work for companies in the fields of drive and control technology, medical products and devices, furniture, bathroom and sanitary equipment, firing technology, construction elements, hygiene technology and lighting, and more besides. Thinking our way into new subject areas is one of our strengths.
Systematic quality assurance
To safeguard quality, a Quality Policy and regular training programmes should be an integral part of the company's policy, because project work in technical documentation is demanding and complex.
It requires a structured and systematic approach that must be continuously reviewed to ensure quality. Only fully trained technical editors can produce high-quality technical documentation. Regular training is therefore a matter of course for us.
Commercial thinking
The prerequisite for the economical production of operating instructions, user manuals and assembly instructions is a good concept. Everything else builds on it. Furthermore, the documents must be well thought out, modular in structure, and produced in an automated way insofar as possible.
How elaborate the technical documentation ends up being depends on the requirements of your company. Not everything that is feasible makes economic sense. We also provide you with comprehensive advice in this regard and individually address your needs.
Comprehensive service and an eye for the big picture
Service providers for technical documentation should offer a comprehensive service. This includes in-depth consultation, sharing expert know-how and experience, rapid response times, attentive work and thinking collaboratively from the outset.
At DOCX, we think collaboratively together with you as a good partner. We have an eye for the big picture, recognise inconsistencies and draw your attention to them. We want to provide you with support and relieve the burden on you in your daily work.
Strong communication skills with finesse
In order for the technical editors of an external technical documentation service provider to describe your product, they require data and information, which must be provided by the manufacturer. What may sound banal can actually be a real challenge.
It is not uncommon for the service provider to demand the necessary data and information with friendly persistence. We know: This requires communication skills with intuition. For good cooperation!
Human qualities
Common goals are achieved faster and better with the right people: Because the outsourcing of technical documentation should be established for the long term. People work together with people, and continue to do so for many years - and in the case of DOCX even decades.
For this partnership to succeed, the right personal qualities - alongside the right professional ones - are indispensable. The expert team should be sincere, reliable, punctual, friendly and helpful.
We want you to feel that you are in good hands with us and that you enjoy interacting with our team, because we know that this is the basis for fruitful cooperation.
Find out who we are and what we can do for you. Ideally through personal contact!
What does technical documentation have to do with emotions?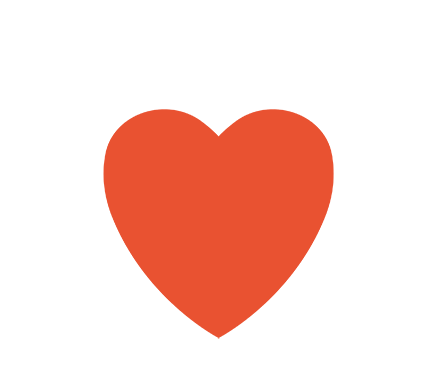 Quite a lot, in our opinion! The instructions are often the user's first contact with the product - and this can be emotionally charged. Everyone is probably familiar with the frustration and irritation that arises when assembling a piece of furniture fails due to poor instructions. This makes it all the more important to place technical documentation in the hands of experts.
Even decision-makers in companies are not indifferent to technical documentation. They must ensure that the relevant technical instructions such as operating instructions, instructions for use, assembly instructions etc. are supplied with certain products where explanations are necessary. This is also required by law. For many managers, this triggers a sense of insecurity:
Are the technical instructions written in a way that is understandable for the target group?
Do the technical instructions supplied satisfy the legal requirements?
Does my organisation have the necessary resources - such as time, software and know-how - to cope with this demanding task?
BACKGROUND KNOWLEDGE
What you should know about technical documentation
Technical documentation is a complex field. To give you an initial insight, we have put together the most important information for you below.
What is technical documentation?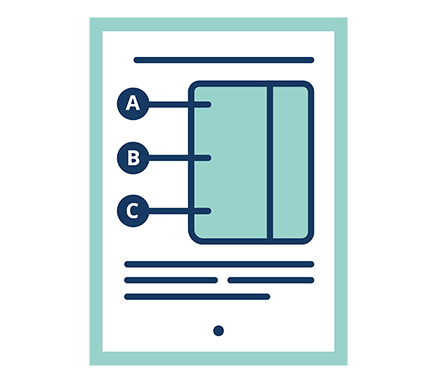 Technical documentation is the management of all information that describes a product and facilitates its use. Good technical documentation is user-oriented and comprehensible, and therefore offers genuine added value.
Internal and external technical documentation
A general distinction is made between internal and external documentation.


Internal documentation usually remains with the manufacturer of a product and must be available on request, e.g. for certifications or tests by authorities. Internal documents are, for example, requirement specifications, risk assessments or test reports.
External documentation such as operating instructions, assembly instructions, instructions for use, catalogues, brochures, price lists, on the other hand, are addressed directly to customers or users. The contents and design of the documentation must therefore be carefully tailored to this target group; after all, the users should quickly understand what it is all about. This creates trust and guarantees satisfaction.
What does good technical documentation look like?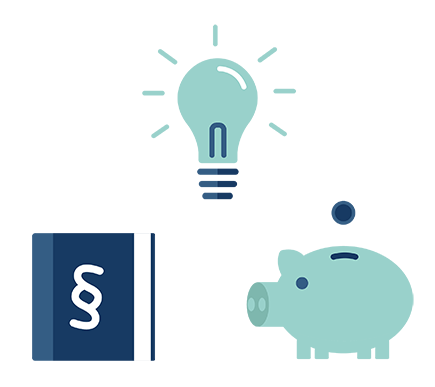 In our opinion, good technical documentation must essentially fulfil three aspects:
The user must grasp and understand the information quickly
The documentation must protect the manufacturer from legal action
The documentation must be produced in a cost-efficient manner
Technical documents must first and foremost be understood by the target group. All the information must therefore be prepared in a target group-oriented, clear and comprehensible manner. This allows the user to grasp and understand the information quickly, and use your product safely.
At the same time, all relevant standards and laws must be taken into account so that the legal requirements for technical documentation are satisfied and the manufacturer is protected from legal action.
Ultimately, effort and benefit must be in reasonable proportion and the documents must be produced cost-effectively. They are part of the product and must be factored in accordingly.
At DOCX, we consolidate and align these three aspects for you. We design and create technical documents for you that satisfy all requirements. DOCX technical documentation is comprehensible, legally compliant and cost-efficient.
What are the benefits of good technical documentation?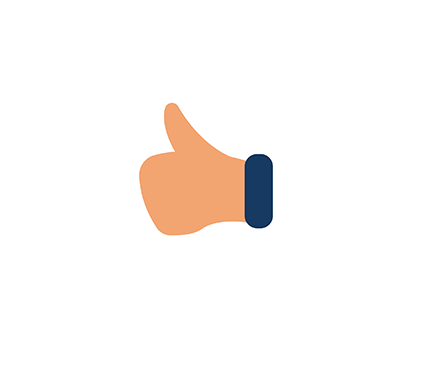 There are good reasons for investing in technical documentation, because it offers major benefits:
User's perspective
Good technical documentation familiarises the user with the product and helps them to use it safely and successfully.
It improves the customer experience:
It gives the user a sense of achievement and self-affirmation.
It helps to avoid frustration and irritation.
Company's perspective
It is an efficient marketing tool.
It is customer orientation in action.
It establishes trust and therefore also customer loyalty.
It enhances the image of the brand.
It reduces the rate of complaints caused by user errors.
It relieves the workload of the service department.
It protects against legal action.
Secure these advantages. Contact us!
What forms of legal action does professional technical documentation protect against?
Faultless technical documentation establishes safety. This allows product manufacturers to effectively protect themselves against legal action. Our experts also have these legal aspects in mind for you:
1. Contract law
With the purchase contract, the manufacturer undertakes to deliver a purchased item - a product. Technical documentation is part of this. If it is missing, incomplete or incorrect, this may have legal consequences such as supplementary performance, withdrawal or reduction of the purchase price.
2. Product liability law
Regulations regarding compensation for damage are set out down in the German Civil Code (§ 823 ff.), whereby liability for damages can also arise from so-called instruction errors if, for example, there are missing, incomplete or incorrect operating instructions. Because there is often no legal relationship with the injured party, liability is virtually unlimited. If there is evidence of intent or negligence, criminal prosecution is even possible.
3. Product safety law
This concerns state or official requirements and laws that must be observed. The primary aim of these laws is to make the products that come onto the market and the use of them as safe as possible.
OUR TIP FOR A BRIGHT CAREER
Career opportunities in the field of technical documentation
Technical editing is a very versatile and interesting profession. Would you like to know more? We have compiled the answers to the most important questions about this profession for you here: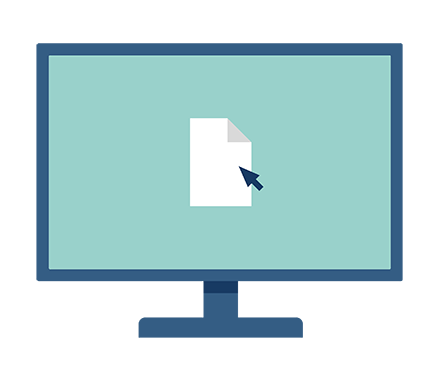 What training and further education opportunities are there in the field of technical documentation?
The scope of the role of a technical editor is usually referred to as "Technical Editing" or "Technical Communication". In principle, there are many opportunities to enter this professional field or to further your education.

Graduate and postgraduate courses

Polytechnics and universities throughout Germany offer courses leading to a bachelor's or master's degree in technical communication.

Related study programmes

There are related courses of study (e.g. terminology and language technology, international technical communication), although linguistics or engineering courses also offer entry opportunities into technical documentation.



Part-time postgraduate courses 

These courses offer the opportunity to obtain the internationally recognised "Professional Master of Science" degree in four semesters on a part-time basis.

Part-time or full-time further education courses

"tekom-accredited further education courses" to become a technical editor are offered by various further training institutions throughout Germany.

"tekom" further education programmes
The professional association of technical editors, "tekom" for short, offers regional group events as well as individual seminars or workshops. At DOCX, we have been involved with "tekom" for years. We organise and support events of the Westphalia Regional Group.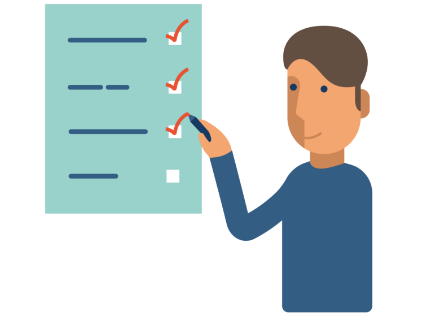 What qualities, skills and competences should a technical editor bring with them?
The basis for technical editors is mastering the "craft" of technical documentation. But that alone is not enough. Also required are:
Technical understanding
Very good written and spoken knowledge of the source language
Systematic, conscientious approach to work and an attention to detail
Ability to work attentively and with concentration
Enjoyment of independent work and (cooperative) thinking
Motivation to further educate yourself and to constantly learn new things
Openness to thinking your way into new issues
Ability to work in a team and strong communication skills

Extensive information on the professional field of the technical editor is available from the Association of technical editors tekom.